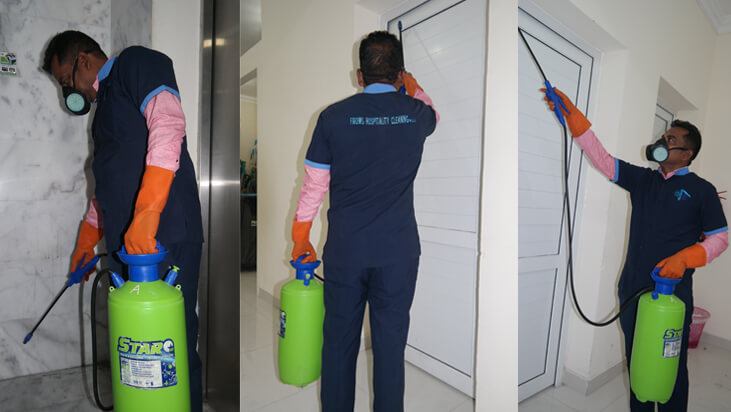 Your home may be the biggest investment you'll ever make. Protecting your home and family from unwanted pests is the first step in protecting that investment. Our Pest control services help to preserve the value of your home and health of your family. Many pests can cause damage to your home and a financial loss, while others carry and spread diseases that can impact your health.
With our Real View Residential Pest Control services, you can choose a level of service that best fits your family. Regular service provides an economical option for year-round protection.
The first step to effective pest control is defining the factors which limit the reproduction and survival potential of each pest. For instance, removing the food, water and shelter of pests has a very significant impact on controlling pest populations. Coupled with appropriate chemical control measures, a longer lasting, more significant impact is made.
That's where our knowledge, training, and years of experience help identify and administer the appropriate actions to maximize pest control. Our licensed professional technicians have the experience and tools needed to help protect your family from ants, cockroaches, spiders, mice, yellow jackets, and other home invaders.
With our Home Health services, you can choose a level of service that best fits your family. Regular service provides an economical option for year-round protection. Our services are guaranteed to protect your home against pests.
You don't have to put up with pests in your home. At Real View Services, we have the expertise and skill to efficiently diminish pest infestations. Our pest control service is simple; we use only the most effective pest control methods to keep your home and family pest free. Our hard-working pest control technicians are trained to evaluate your pest problems and devise a custom pest control solution to best meet your needs. With routine pest control visits, we not only eliminate existing insects that have invaded your home but we also help prevent them from coming back. Call us today to schedule your next appointment!
There are various kinds of pests including the ants, cockroaches, spiders and many more which usually makes their shelter and the different corners of our place. They not only spread very harmful diseases but also result in damage to the property. Many of us face different financial loss because of the presence of these pests in our homes. Hence, it is very important to have a professional residential-pest-control at home timely to avoid any such situation.
The residential pest control helps you to remove all pests and their shelters that are present at the corners of your place and that too deeply. Pest Control not only removes the pests present at your home but also prevents them from coming back by using the chemicals which are very effective.
Real View Services are the best solution for Pest Control as they have the most experienced Pest Control Technicians which are known for providing you the customized services depending on your needs. This pest control visit is not for one time, but with our routine visits, we make sure that the pests don't come back to your place ever. So if you're also facing this pest problem, contact us now to book a visit as we are the most Professional Home Cleaning Services in Dubai.